Owecon Boschert Safety Chucks
Safety chucks are an essential part of workplace security. They guarantee ultimate safety for your staff and industrial equipment. A safety chuck kicks in when manual closing of, for example, rolls fails during winding processes. This self-closing hand wheel features automatic closing on the job. Safety chucks from OWECON are designed and produced for a wide range of speed and load conditions.
Our safety chuck brakes are suitable for most winders and come in 3 types (VT chuck, C-Chuck & Sliding Chuck). All hand wheels are tailored to specific customer demands. Except for safety chucks, OWECON is also supplying a pneumatic chuck (P-Chuck) with extended security.
Please contact us if you want to find out more.
What is a Safety Chuck and how does it work?
Our safety chucks at OWECON were first developed by BOSCHERT in Germany in 1948. Initially invented for the textile industry, safety chucks are now part of all kinds of industrial processes in the foil, film, paper or rubber business.
The purpose of a safety chuck is to secure the roll shaft in place during winding and unwinding processes.
Fore more information about the mechanics and history of safety chucks, we recommend having a look at this video as well as on BOSCHERT´s website.
Safety Chucks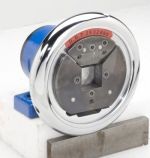 VT-Chuck
– For high speed, high torque Applications
– Flexible in opening shape and size
– Ultra fast shanging of the replaceable inserts
Pneumatic Chuck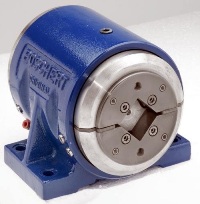 P-Chuck
– No operator is needed
– Extended safety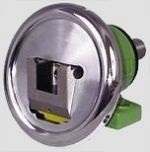 C-Chuck
– For applications on a lower RPM level
– Very economic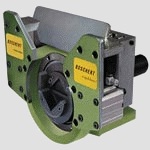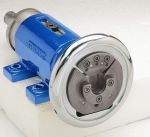 Sliding Chuck
– Follows different length of Air shafts
– Low Cost side adjustment